Fanga Dan 3rd place! D1NZ Round 2 2018
---
Congratulations to Fanga Dan for coming 3th last weekend at Round 2 of the D1NZ.
Fanga Dan was charging hard all weekend and banked a top score of 91 in qualifying and managed to land himself a 3rd place on the podium…..
Fanga sure looks like he is coming to grips with the change to left hook in his RTR Ford Mustang……
We look forward to seeing you slaying more of those Tri-Ace Racing King tyres at Round 3 in Timaru !!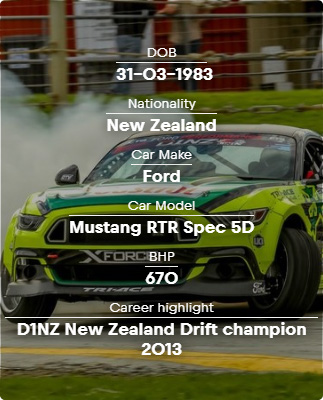 Check out some of the action below!